November 12, 2021 / Blog
BE A BUDDY, NOT A BULLY
October is National Bully Prevention Month. Teachers, parents, and caregivers constantly work to create safe and supportive learning environments for our young children. They not only take a stand against aggressive behaviors but teach children how to navigate these situations as well.
Here at Frog Street Press, we encourage children to Be a Buddy, Not a Bully.
What is a Bully?
A bully is someone who says or does mean things.
A bully continues to do these mean things even when they are asked to stop.
Tips for Helping Children Be Buddies and Not Bullies
As parents and teachers, we want to provide children with the tools necessary to stop bullying. Here are several practical tips and activities for bullying prevention in the classroom.
Bully Prevention Tips for Teachers
Be aware of the things students say and do at all times.
Respond to bully behaviors in a fair, consistent, and firm manner.
Take bully behaviors seriously.
Stay in close contact with caregivers via e-mails, phone calls, and letters.
Keep individuals informed of classroom activities if bully behaviors are present.
Brainstorm solutions as a team.
Use a character education program as part of your classroom curriculum.
Bully Prevention Tips for Caregivers
Encourage your child to speak out if someone is being mean or bossing them around. "STOP, I don't like that" or "Stop, we don't talk like that" are both good phrases to use.
Teach your children to ask a teacher for help with bully behaviors.
Model kind and caring behaviors.
Let your child know it is NOT ok to be mean, name call, take things from others, and boss them around.
Notify the teacher immediately by e-mail, phone call, or letters to let them know of bully behaviors. Ask if there is a way you can help or reinforce what is taught at school in the home environment.
Activities to Encourage Children to Become a Buddy, not a Bully
Make a kindness paper chain
Notice when children say kind words and do nice things for others. On a long rectangle write down the ways the children are demonstrating how to be a good friend. Attach these strips of paper together in a paper chain and display in the classroom.
"Jamerial let Rachael go first in line."
"Jayden, Eric, and Conner played soccer together at recess."
"Jonathan helped Aria when she fell down."
"Shalev shared his book."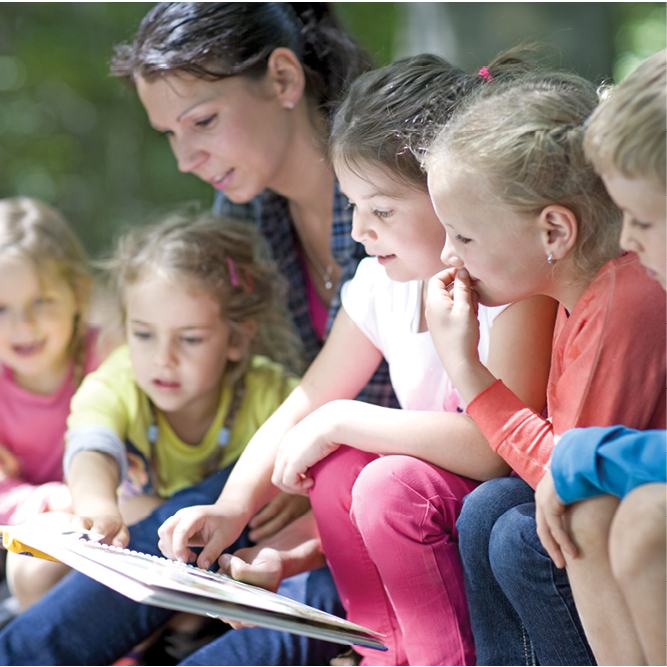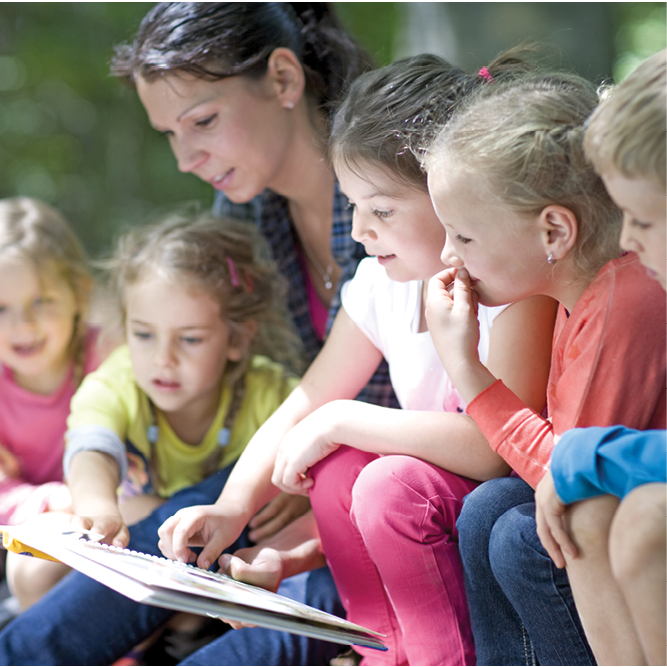 Make a class book.
Let the children draw a picture of themselves being a good friend. Have them write or dictate to an adult what their picture is about. Collect the children's illustrations and assemble them together as a class book. Set the book in the literacy center and read it with the children often.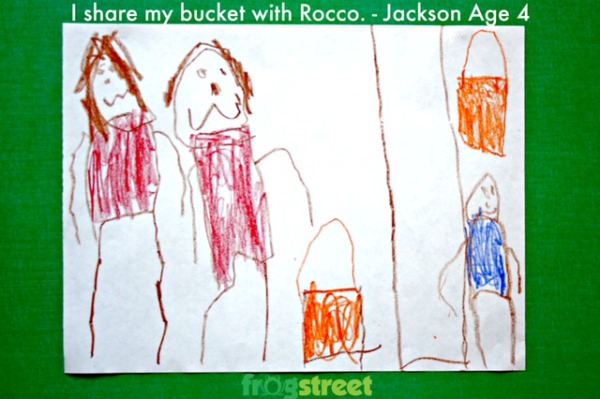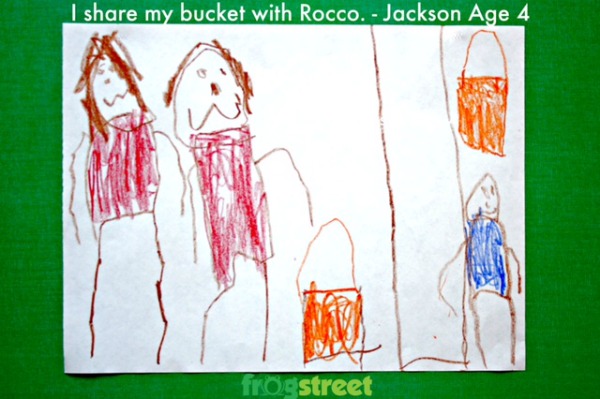 Role Play.
Role playing with stuffed animals or dolls can help children practice using the vocabulary to stop and prevent bully behavior. Provide the children with age-appropriate classroom scenarios to act out with their animals. One of the animals could say, "stop." Then have them walk away to tell an adult (another stuffed animal) when it happens again. Have the children switch roles.
Encourage children to have good manners
Say "Please" and "Thank You"
Good Teamwork – Collaborate with Friends
Have Good Table Manners
It's Okay to Be Different
Share and Take Turns
Respect Others
Be Polite and Kind
Frog Street curriculum includes social-emotional development integrated into each day. For more information, check out our all-new Pre-K curriculum and other curriculum.